 
Pellet Stove PERLA³ 7 kW
The PERLA³ pellet stove is a stylish and quiet model with a top, door and burner cup in cast iron, steel corners and a large pellet container for long operating time. PERLA³ is a completely closed stove that has an aluminum screw with Teflon bushings that provides very quiet operation. In addition, the gear motor is set to continuous operation, and does not have the "famous" stop sounds that come every time the gear motor stops.
Pellet stove without chimney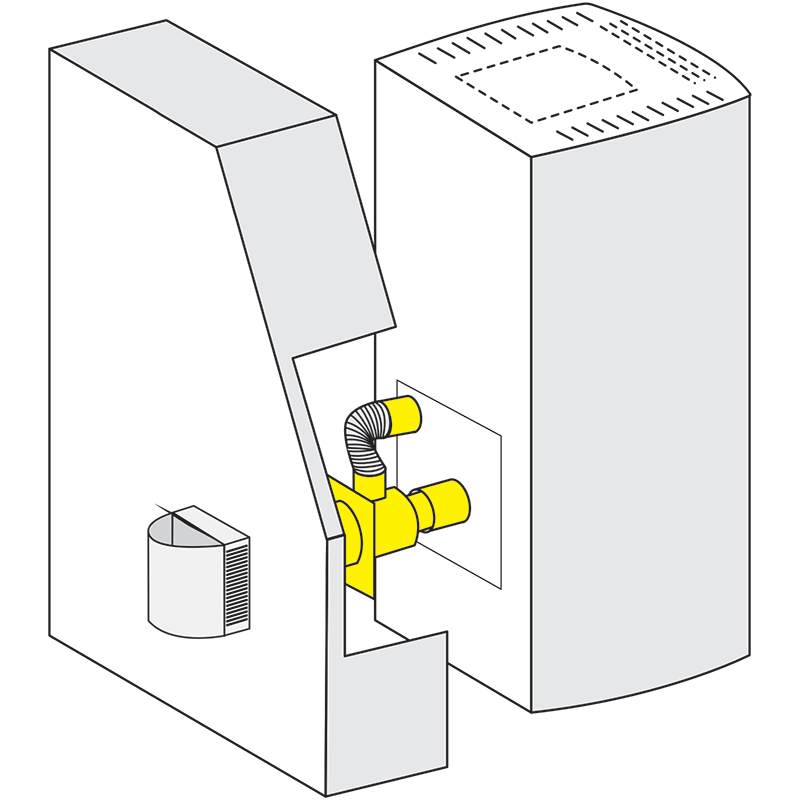 The stove can be installed with a so-called horizontal flue instead of a traditional chimney. With our popular chimney solution, the stove is easily installed against an external wall through a hole in the wall.
With this ingenious solution, the combustion air is extracted from outside in the same flue as the flue gases exit. This cools the flue gases, while preheating the combustion air and increasing the efficiency of your stove.
The chimney is completely passive, which means that the stove's flue gas fan ensures that the flue gases come out. And you can easily access the flue pipe by lifting the protective cover from the outside, which makes it very easy to maintain.



Sealed chamber
Shield
Cast iron burning pot
Comfort mode

Integrated Wi-Fi
Remote control (optional)
Connection to external thermostat
Daily and weekly programming
Smoke connection on the back