 
Pellet Stove GRACE³ 7 kW
The GRACE³ pellet stove was created for heating medium-sized rooms. Its elegant and modern design makes it particularly suitable for confined spaces thanks to a depth of only 27.5 cm. The flexible size and simple design combined with high efficiency, makes it very practical.  
With low average consumption of pellets, continuous operation of the stove for 7 to 20 hours is ensured. This means that it will always be able to deliver the right indoor temperature for a long time. It is extremely easy to use, you just need a few intuitive steps to turn it on and set it up.
The stove is airtight, has a fire bowl and hatch in cast iron as well as the possibility of top, side and rear exit to the chimney.
A practical wall support kit is also available for purchase.
Pellet stove without chimney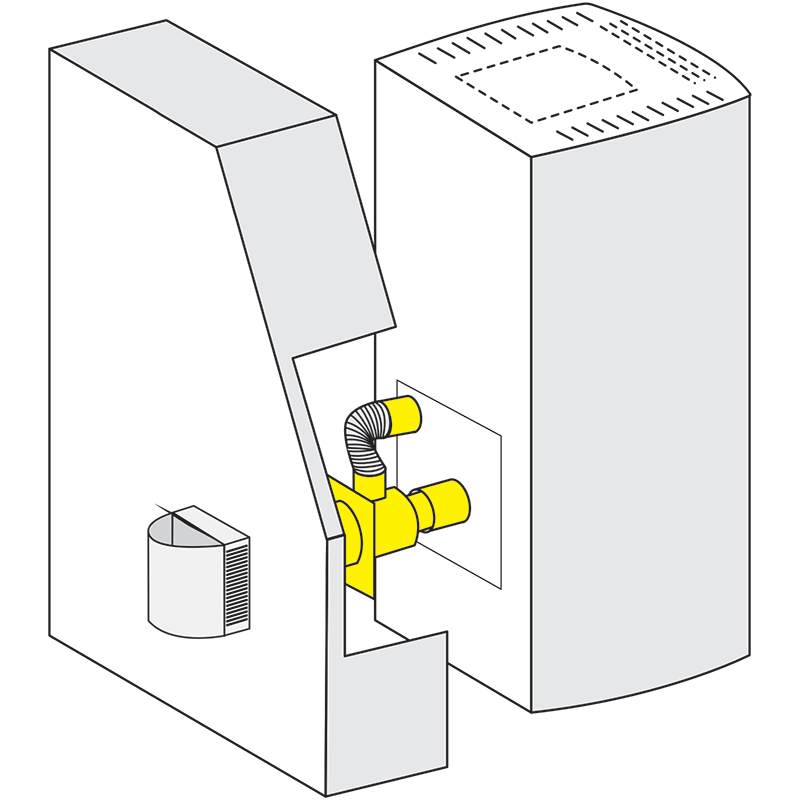 The stove can be installed with a so-called horizontal flue instead of a traditional chimney. With our popular chimney solution, the stove is easily installed against an external wall through a hole in the wall.
With this ingenious solution, the combustion air is extracted from outside in the same flue as the flue gases exit. This cools the flue gases, while preheating the combustion air and increasing the efficiency of your stove.
The chimney is completely passive, which means that the stove's flue gas fan ensures that the flue gases come out. And you can easily access the flue pipe by lifting the protective cover from the outside, which makes it very easy to maintain.



Sealed chamber
Cast iron burning pot
Comfort mode

Integrated Wi-Fi
Remote control (optional)
Connection to external thermostat
Daily and weekly programming

Smoke connection backwards, upwards or from the side

Cast iron door