 
Pellet Stove FRAME³ 9 kW
The Cadel FRAME³ pellet stove does not go unnoticed with its low and curved lines. It fits harmoniously in both contemporary and rustic environments and allows you to heat several rooms thanks to its optional duct set.
The FRAME³ model is a small stove with an original design that promises harmonious integration in the living room thanks to a connection on the top and an invisible control panel. The unit also has two fans for better heat distribution.
The stove has two fans that blow out heat on each side of the glass. You can also duct the left fan at the back of the stove to heat an adjoining room, making the installation truly versatile.
The control panel is hidden, and can be pulled out if necessary. It has a very smooth backlit LCD display wwhere you can quickly access the main functions (temperature, power, ventilation) with the buttons at the bottom, while more advanced settings (programming, hysteresis, etc.) are done in the menu.
Pellet stove without chimney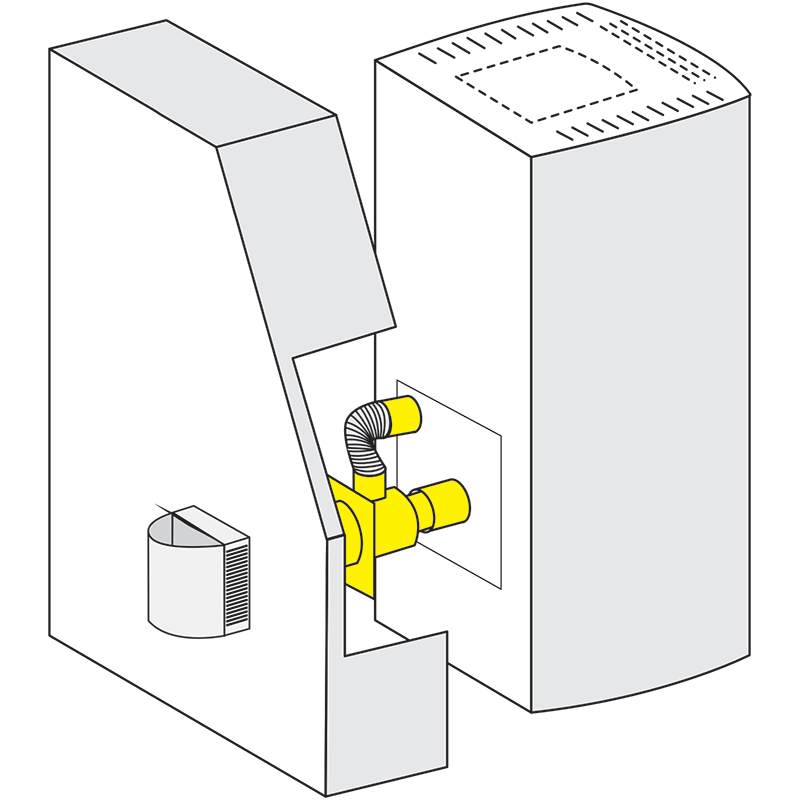 The stove can be installed with a so-called horizontal flue instead of a traditional chimney. With our popular chimney solution, the stove is easily installed against an external wall through a hole in the wall.
With this ingenious solution, the combustion air is extracted from outside in the same flue as the flue gases exit. This cools the flue gases, while preheating the combustion air and increasing the efficiency of your stove.
The chimney is completely passive, which means that the stove's flue gas fan ensures that the flue gases come out. And you can easily access the flue pipe by lifting the protective cover from the outside, which makes it very easy to maintain.



Sealed chamber
Cast iron burning pot
Comfort mode

Integrated Wi-Fi
Remote control (optional)
Connection to external thermostat
Daily and weekly programming
Smoke connection on the back

Cast iron door
Combustion chamber in cast iron
Duct kit (accessory)