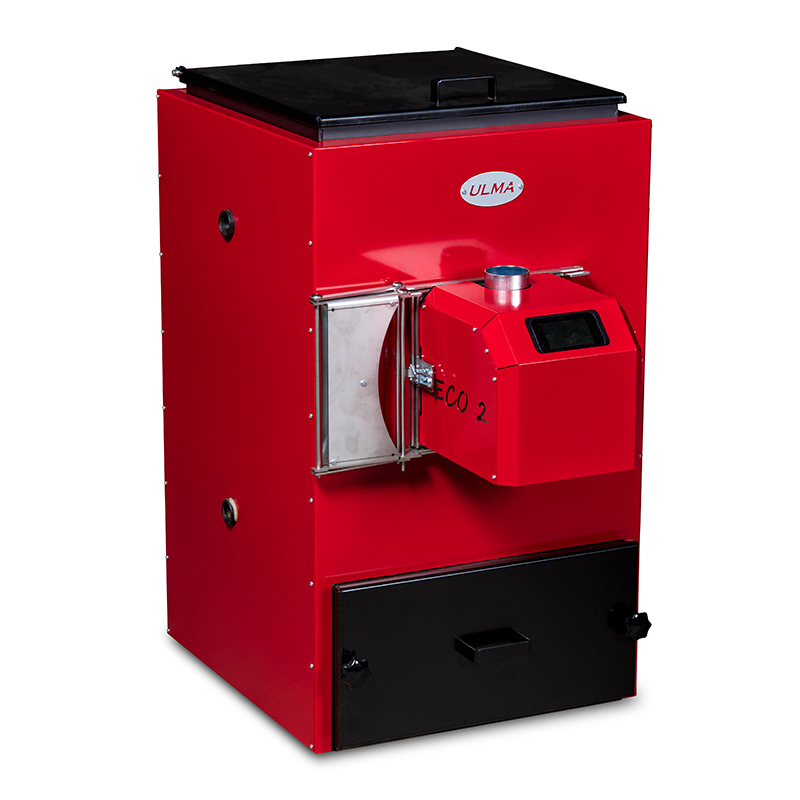  
Ulma boiler Mini Eco
This boiler is a small compact boiler featuring a 20 kW or 25 kW Ulma pellet burner. The boiler has a water volume of 27 L requiring linking to a storage tank of at least 150 L. With dimensions of 50x95x60 (WxHxD) it needs a small boiler room space. The ash pan holds a generous 50 L.
Picture shows our Eco pellet burner mounted.
The pellet boiler is tested and approved in accordance with EN 303-5:2012 class 5, and meets the strict requirements for Ecodesign 2020.